Google Review Link Generator
Google is always making updates and that makes it very difficult to give your customers a Review Us link that actually works on both a mobile phone and desktop computer. Use our free tool to easily find your business and generate the exact link that will take your customers to the "Write a Review" section on Google for your specific business.


To generate your review link:
1. Start typing your business name in the search box
2. Click your business when it appears
3. Copy the appropriate link to your clipboard
4. Put the link in emails, text messages, printed handouts, or use in our reputation management service


Link Generator Features
When you find your business, our tool will output the following information about your business as can be seen in the screenshot below. We provide the full URL, a short URL, and your Google CID & LRD for handy reference.
Google Review Box with 5 Stars Chosen
Google Review Box with no Stars Chosen
Google Review List
Google CID
Google LRD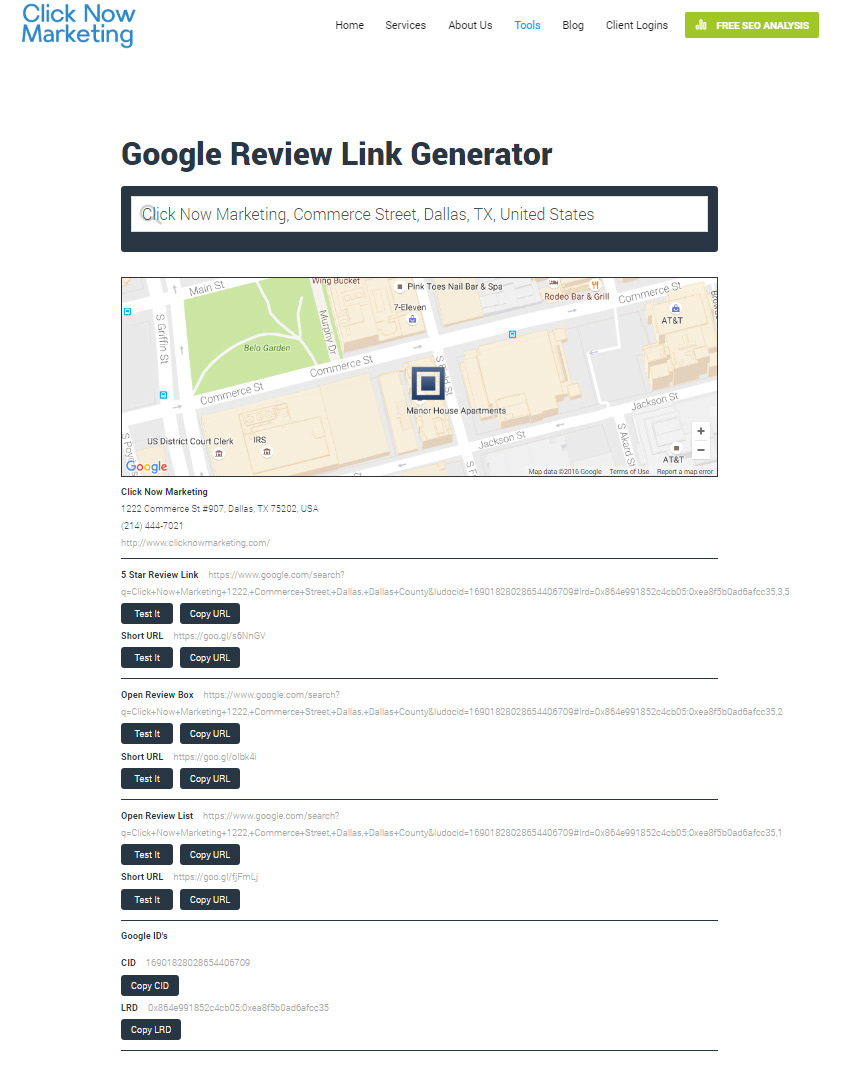 Track Link Analytics
When using any of the short URL options, you can get a wide variety of additional information about the visitors who followed that link. You can access the following additional information by adding a + to the end of your short URL.
Total Clicks
Clicks by Month
Referrers
Country of Origin
Browser Type
Operating System Platforms
Example Link
https://goo.gl/s6NnGV+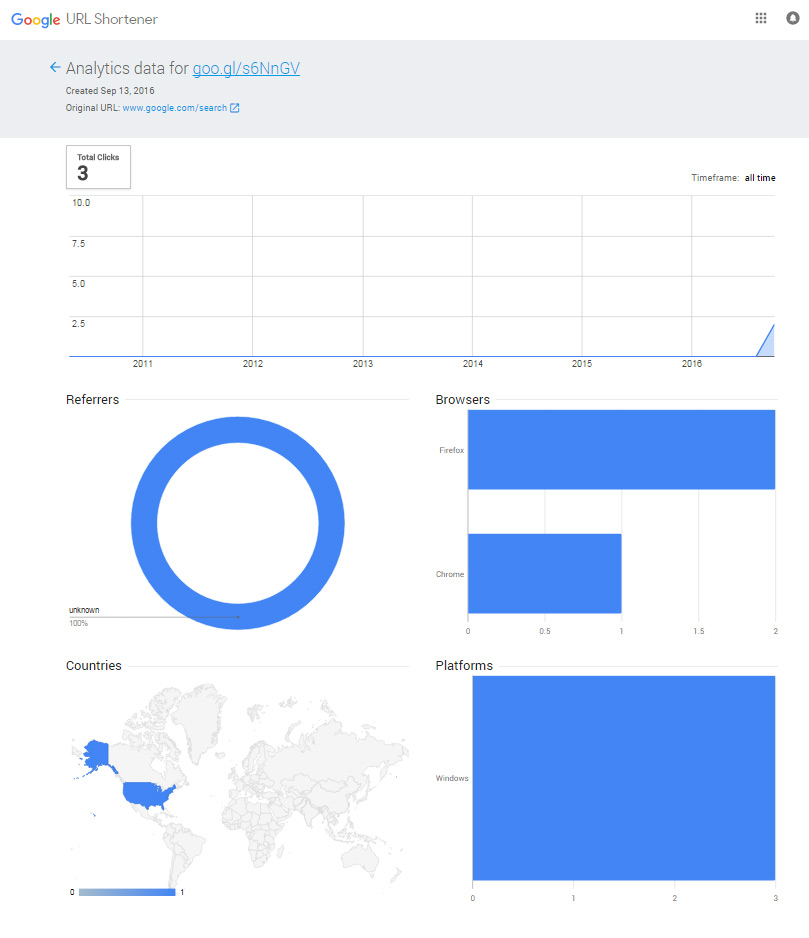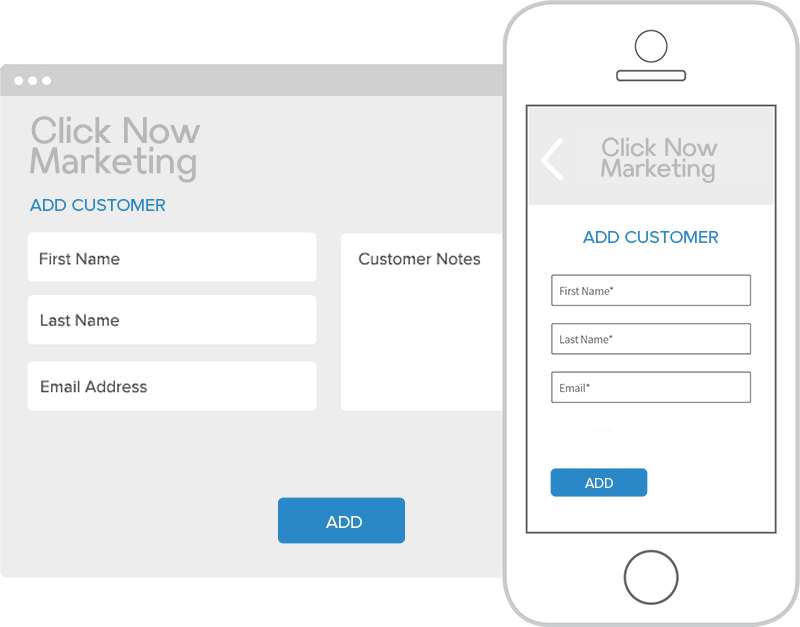 Our reputation management & monitoring platform helps you get more 5 star reviews by engaging directly with your customers via customizable email and SMS messages. If a customer marks that they are unhappy, we route that customer to you so you can solve the issue. If they rate you 4 stars or above, we send that review to Google, Yelp or any other review site you prefer. Click the button below to check out our special trial offer!